Through SREI I gained the confidence to approach local senior retirement communities and have become a one-stop-shop, for successful relocations in my area and beyond.
Joanne Peters, CSHP
Greg Malik Real Estate Group
The Success in Seniors Real Estate course was far more than just a training. It has been a career changer for me.
Helen Morgan, CSHP
Resource 55 @ America's Finest Real Estate
Amazing training and program! With a background in social work and coming from the social service industry, what I love and appreciate about Chris and Nikki's program is that it is all about putting people and their needs first.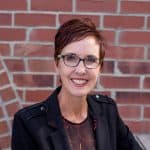 Alison Van Hecke, CSHP
Keller Williams Market Pro Realty